VNSA HISTORY
From Visiting Nurses Service Auxiliary to Volunteer Non-profit Service Association
More than 60 years ago, VNSA began as the Visiting Nurse Service Auxiliary. The first VNSA Used Book Sale, held in 1957 as a fundraiser for the nonprofit Visiting Nurse Service, raised about $900. In the mid-1980's the Visiting Nurse Service was purchased by a large hospital corporation. The members of VNSA wanted to continue to support human services in the Phoenix area. With name and brand recognition already well-known, we kept the "VNSA" initials and became Volunteer Nonprofit Service Association. The VNSA Used Book Sale continues, and all sale proceeds benefit local non-profit service agencies.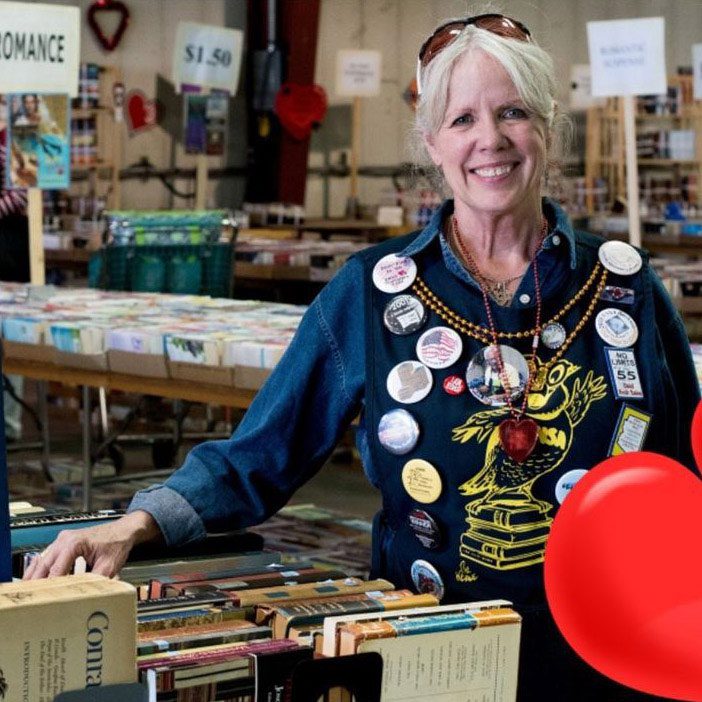 VNSA MISSION
The mission of the Volunteer Nonprofit Service Association is to provide financial resources to Maricopa County human service agencies through an annual used book sale.
---
PROCEEDS
VNSA is proud to make used books available to the general public at very reasonable prices while raising significant amounts of money for charities in Maricopa County. Last year's sale offered approximately 500,000 books, DVDs, CDs, videotapes, jigsaw puzzles, games, maps, and other book-related items. More than 15,000 shoppers enjoyed the sale, and helped us raise more than $340,000, the net proceeds of which are donated to local charities. Learn More
VNSA VOLUNTEERS
VNSA is an all-volunteer organization of members who work all year long, collecting books and media from drop boxes, retail locations, and private donors. Once collected, the items are sorted, priced, boxed, and stored until the annual book sale. Each member commits to a minimum number of hours of service each year. If you are interested in becoming a VNSA member, please contact membership@vnsabooksale.org.